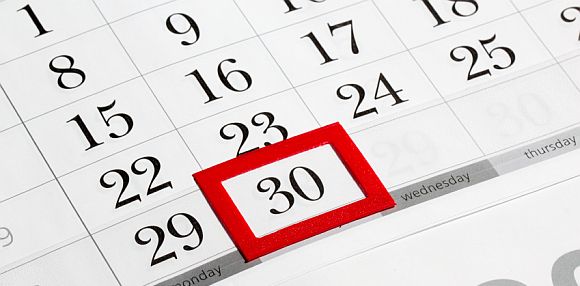 Back in 2008 I was living in a very tough time.  My wife and I were living paycheck to paycheck, we had no extra money, and our finances were completely out of control.
To boot we had around $6000 of credit card debt and could barely make ends meet.  It was at this point I decided that something needed to change.
But how?
After doing my research and putting a budget together I realized what I really needed was a safety net, also known as an emergency fund.
Having this type of account would allow me to sleep better at night and know that if some unexpected bills would come in I would be able take care of them and not have all the dread and worry.
So my goal became obvious if I wanted to escape this dread and worry I was feeling I needed save up at least $1000 to start.  In fact I challenged myself to save $1000 in 1 month which might sound like a pretty big goal but none the less I was ready for this challenge.
Just Start
The first step is to just get started.  Now you might be thinking, I don't have any money to save, but the thing is you don't need much too really get started.  In fact the act of just opening a savings account and putting in a couple bucks in is all it takes to get started.
This is actually very simple to do and you can do it all right from your home computer.  I use the Capital One 360 Savings program because they offer great rates and no fees, but what I like most about this program is that they allow you to set up an automatic savings plan.
Doing this allows you to put your emergency fund on autopilot so it gets done even if you forget.  In my case I started out with $20 bucks a week and raised it over time.
To sign up just follow this link.
Ask Yourself The Right Questions
The next step is to ask the right questions. If I were to ask you how long it would take you to save a $1000 you might say a year, two years, or maybe even three.  The problem with this is that we've already made the assumption that it's going to take this long period time to save this money.
It's at this point your mind goes into shutdown mode and you no longer consider any other option to saving this extra money.
Instead if you were to ask yourself, how I could save $1000 in 30 days, this question has an entirely different meaning to it.  With this question it's giving you the permission to find other options to save the extra $1000 in a much quicker time period.
Having this permission allows you to open other doors and explore other options that you wouldn't have normally considered.
I've actually done this several times and I'm always amazed at the opportunities I come up with.  From selling stuff I don't use anymore to adjusting my finances to a more favorable position these opportunities are all around us we just have to be willing to ask the right questions and allow ourselves to unlock these ideas.
Write Down Your Ideas
Once you've given yourself permission to start looking for alternative ways to save this extra money the next step is to write down these ideas.
At first just start by writing down whatever comes to your mind even if it sounds like a weird or odd idea, one idea might lead to another and that could be all it takes to find that one idea you really need.
Another way to go about it is to look at your budget.  If you've been keeping a budget for any period of time you can look back at it for places where you're spending may have gotten off track.
One way I like to do this is by going in to my Mint.com account, which is were I do all my budgeting at, and looking at trends tab.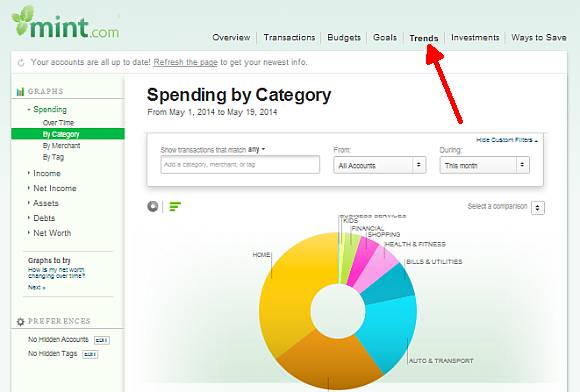 Looking at the graphs in Trends section allows you to see things over the long term and see where you might be able to change things.
When it comes down to it, it may be a combination of things that allows you to save up the extra $1000 in 30 days.  In fact, you may even get to a point where you think you've run out of ideas and what's weird about this is that it seems like the best ideas seem to come at the strangest times.
You might be sleeping in bed at night, or be watching a movie, and all of a sudden that spark enters your mind and spreads like a brush fire.
In my case it took right around a week to find the idea I was looking for.  I was at work one day and one of my coworkers was looking to buy a snowmobile and that spark entered my mind. It just so happened I had a snowmobile that I was looking to get rid of and literally in a week's time I had a $1000 in hand.
Take Action
The final step is to take action.  If the idea hasn't already popped into your head take the list that you've already made and pick the top three that you feel can help you achieve the goal of saving $1000 in 30 days.
From here take action immediately.  The quickest way to keep the motivation going is to act fast and not wait.  To do this break down the steps to smaller manageable steps that you can do in 20 minutes or less.
For example maybe your idea is to sell a car to come up with the extra money.  You might be able to start by putting an ad together to place in your local newspaper or auto website.  From there you might place the add, and then after that you might review different offers from prospective buyers.
The key is to just take action and move forward.
Call To Action
In the end if you don't save the $1000 in 30 days don't let it get you down.  The whole point of the $1k in 30 day challenge is to get you to take action.  Failing doesn't mean you are a quitter, it just means you need to try again.
So commit right now and join the $1k in 30 days challenge.
Are you taking the $1k in 30 days challenge?  I would like to hear from you.  Leave me a comment saying you are taking the challenge and keep us updated on your results.  You can even use this as a way to hold your feet to the fire so you do accomplish this goal.